Sailboat Cruise
By Hanna Nislon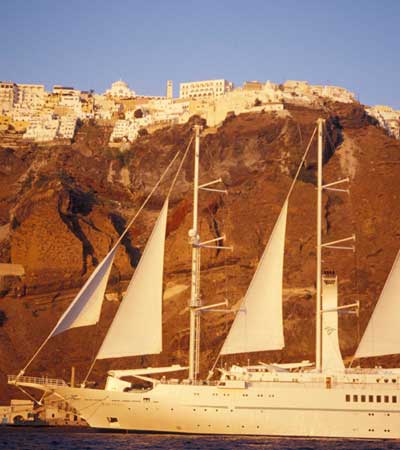 So, you're planning your annual summer vacation? Or, perhaps you'd like to plan ahead for an escape from next year's winter. Whatever the case, a retreat to warm weather, cool ocean breezes, crystal clear blue waters and the adventure of sailing along majestic coastlines is a must!

When cruise, sailing or vacation is mentioned, everyone gets excited! After all, what better way to enjoy a well deserved and luxurious getaway? Well, I assure you that cruising on deluxe cruise ships and sailboats through exotic destinations is hard to beat. In particular; if you're considering a grand-scale cruise line for you're trip, there are few which can compare to Carnival Cruise Lines or even Royal Caribbean Cruises. One highlight in particular is that they offer sailing as part of their additional tour opportunities.
Combining a sailing trip with your Carnival cruise is a great way to experience the best of both worlds. With the comfort and class of a cruise ship, you get the benefits of 5 star hotels and restaurants with all the extras, not to mention the breath taking views you're ocean voyage. Then, make a pit stop along the coastline for some personal space and adventure and some even offer Riverboat Cruises which are a great combination of both. For starters, here are some suggested sailing destinations:
Acapulco, Mexico: For only $65.00 per person, this bay sailing trip will take you from the coastlines of Marquez Bay onto the deep blue waters of the Pacific Ocean. Guest have the option to swim, scuba dive, fish or just sit back, relax and work on a summer tan! Carnival cruise also offers complimentary snacks, sparkling wine and ice cold beer.

Catamaran Sail: For a taste of extra class; why not catamaran sailing cruises in the Caribbean? On a 70ft yacht, guests can experience a once in a life time chance to travel in style - from the cruise ship to the Graziafeilce catamaran; spending 4 to 5 hours sailing, snorkeling, diving and enjoying a complimentary beverage and lunch for only $75.00 is a vacation dream come true!

Bermuda Sail: It doesn't get more soothing than the laidback and relaxing Bermuda sailing tour. Just off Hamilton Harbor, guests will be guided around the island in style. Swimming in the clear turquoise waters of Bermuda, from right off of your sailing boat, will undoubtedly a highlight of your cruise vacation. Carnival will even provide beverages throughout this 3 hour sailing trip. For $69.00, who can complain?
There are many other sailing cruise lines out there; Carnival is just one of them. You may also want to consider sailing with Star Clippers, which has won the 2008 Travel + Leisure World's Best Award and the 2007 Conde Nast Traveler award for Truth in Travel. These guys feature their unique them of combining the sail boats and fashion of the past with the service and class of today; making them a one-of-a-kind cruising and sailing service.
Other sailing cruises to consider are the Virginia Island Sailing lines, The Royal Caribbean and/or SunSail. Each of these sailing providers offers their own unique sailboat features, destinations, times and of course, pricing. So, If you're looking to select the best sailing experience which will suit your personal expectations, do your research and compare those rates. I hope these suggested cruise lines offer a head-start in the process. Remember, if you take the time to plan ahead and ensure you'll be taken care of, you'll allow yourself to sail care-free and truly enjoy your well-deserved sailing adventure!