Carnival Cruise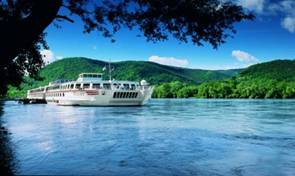 <![endif]>
By Hanna Nilson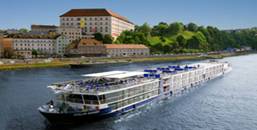 With over 60 featured destinations world-wide, 23 ships in their luxury fleet and a 110% Best Price Guarantee, a Carnival cruise vacation is one you'll never forget!
Carnival Cruise Line was originally founded by Ted Arison who initiated the idea of offering shorter and less expensive cruises. Carnival cruise ships are best known for their Las Vegas-style décor and entertainment with the catchy slogan "The Fun Ships". While, there are literally hundreds of cruise options out there; Carnival Cruise remains one of the most popular cruise lines of them all.
So, what makes them so special? Well, whether you're in the mood for an island get-away or Alaskan adventure, Carnival destinations are a dream come true. Some of these destinations include:
European Cruise: This trip will take you to some of the best ports in Europe; Rome, Naples, Venice, Dubrovnik, Messina, Barcelona and Livorno. Some of the featured shore excursions include guided tours through Nepales, snaking and shopping in the historic city of Dubrovnik and tasting the traditional foods and tapes in the restaurants of Barcelona.
Caribbean Cruise: Chose from the Eastern, Western or Southern Caribbean or why not island hop to get a little taste of everything from islands such as Puerto Rico, Old San Juan and Barbados…and if the trip itself isn't good enough for you, stop and go horseback riding through the El Yunque Rainforest, scuba diving in the crystal clear waters of the Caribbean-Atlantic or Parasailing 600ft above Half Moon Cay.
Hawaii Cruise: There's nothing like a cruise to paradise. The Hawaiian Islands are sure to please. Visiting Maui, Kauai, Honolulu, Kona or even Hilo is a once in a life time opportunity and Carnival Cruise can make it happen in style! Once the ship docs guests are free to lounge on the beaches, tour through the islands, go for a flight over an active Hawaii volcano, go deep sea fishing in Kona or even learn how to surf in Maui and so much more!
Alaska Cruise: Headed in the opposite direction, Carnival Cruise guests can travel Northbound, Southbound or to Glacier Bay into the Last Frontier of Alaska! Some of these cruise destinations include Juneau, Ketchikan, Skagway and Anchorage. Alaskan shore excursions range from evening whale quests in Juneau to breathtaking helicopter rides over Alaskan glaciers in Skagway and so on. In fact, Carnival Cruises have even expanded their Alaskan shore itineraries to accommodate any adventure fantasy.
Besides many of the great qualities of a Carnival cruise; you may be surprised to know that they've even contributed some of their vessels as temporary housing for Hurricane Katrina victims. Click here for more details. In any case, Carnival Cruise provides a quality service for a reasonable price. Current specials consists of a Caribbean cruise from as low as $169 and a West Coast cruise for an un-heard of $149! Of course, don't be fooled by the initial prices. Fares vary depending on the departure location and date so book your tickets in advance in order to get the best deals…Happy Cruising!