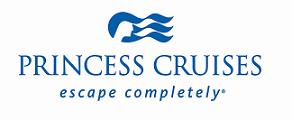 Princess Cruise
By Hanna Nilson

Princess Cruise Line was founded in 1966 by Stanley MacDonald and is now owned by Carnival Corporation & PLC with whom they share the same offices in Santa Clarita, California.
With a fleet of both grand-sized cruse ships and deluxe small ships, Princes cruses travel to over 115 unique destinations with over 350 ports of call. So weather you're planning for a simple and relaxing get-away or an extended and exotic vacation at sea; Princes Cruises are a great place to start exploring your options.
For the ultimate cruise experience, Princes Cruise can literally take you around the world and back! The Princess World Cruise offers an itinerary including over 40 of the worlds most popular destinations. For about 3 months and over $20,000 USD; guests have the opportunity to travel through places such as the Panama Canal, South Pacific, South America, Australia, Asia, India, Southern Mediterranean and Europe. Also, depending on which voyage you select, you'll end your journey in either Rome; Italy; Dover, England; or Sydney, Australia. There's even an option to extend this voyage with a 10-day Scandinavia & Russia voyage from Dover to Stockholm or from Southampton to New York.
While trips such as the one mentioned above might seem a little over the top, like the airline and hotel industries, Princess cruises have recently made some adjustments in order to profit in this struggling economy. For example, both Royal Caribbean and Carnival Corporation (which includes both Princess Cruise Lines and Carnival Cruise Lines) recently announced that they intend to cut back on cruises to both Alaska and European for some of their 2010 cruses.
As part of the companies efforts to revamp their operations and redesign their itineraries, Princess cruises will be offering shorter routs such as 7 night sailings to the Greek islands, the western Mediterranean, Scandinavia, Norway, Ireland, and Scotland. The Europe cruises in particular, will feature more 7 and 8 night stays rather than the extended 10 to 14 night cruises. Nonetheless, two of the biggest cruise lines, Carnival Cruise Lines and Princess Cruises, have recently reported all-time-high booking levels for the month of February. Surprisingly enough, it seems that some of their promotional efforts on such discounted rates per shorter cruising options have paid off well.
On the topic of saving money, well, you may want to consider some of the following tips and tricks which might help when planning your next cruise vacation:
Buy early, if you're planning a holiday cruise, book your tickets a few months prior in order to get the best deals.
Don't bother with the air inclusive cruises. In fact, Amber Blecker, an agent for CruiseResource.com says that these are some of the worst deals out there; "You get bad itineraries, multiple connections and higher prices." And, she also explains, "don't think for a moment the cruise line will wait if your plane is late…That's a wives tale".
If you plan on taking a cruise regularly, it's a great idea to invest as a shareholder. "If you buy 100 shares of Carnival or Royal Caribbean stock, you'll get between $50 and $200 of free cabin credit on every cruise," says George Smart, a consultant in Research Triangle Park, N.C. And, because Carnival and Royal Caribbean own most of the cruise lines out there, including Princess Cruise, doing this could end-up being one of the largest money-savers.
Of course, most cruise lines like Princess, offer everything from discounts to special on-board perks, such as VIP receptions and priority dinner reservations for frequent customers. So, if you cruise often, or even plan on doing so in the future, make sure you get recognized as a loyal customer. Check out their website for more details. www.princess.com